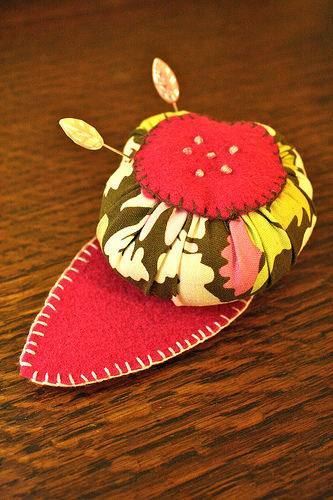 Super cute pin cushion
After a few delays (sorry Rachel) I got my brand spankin' new pin cushion in the mail from my pin cushion swap partner Rachel all the way from Kansas. Isn't it adorable? Now I feel a bit inadequate because I don't think mine was nearly as cute.
This should really come in handy now that I've lost my old tomato pin cushion (and who knows how many pins with it). You know the kind. I bet your grandmother had one.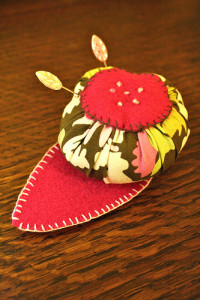 Thanks Rachel! I can't wait to use it!