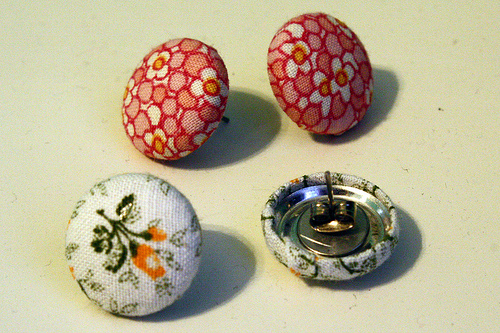 Button Earrings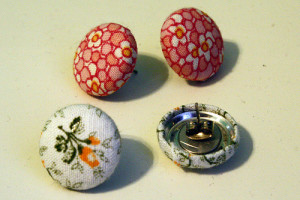 Another project for my online craft class. Button earrings! So easy and fun. I might have to buy more button makers and make more.
Alas, if only all craft experiences were so easy. I've had two craft fails this week. One was this embroidered necklace I was trying to make but the fabric was too stiff and everything kept fraying or not staying tight enough. Ugh, it was a mess.
The other was a stuffed animal who's tail was not cooperating. Oh, and the cat kept trying to eat the paws I made out but had not yet attatched to the body. I think I'm still missing one. I realized what went wrong with the tail but now I've decided to start over from scratch. I've cut out the new pieces and sewn eyes and a mouth but that's it so far. When I'm finished I'll post a nifty tutorial. It will be a super cute animal. I promise!