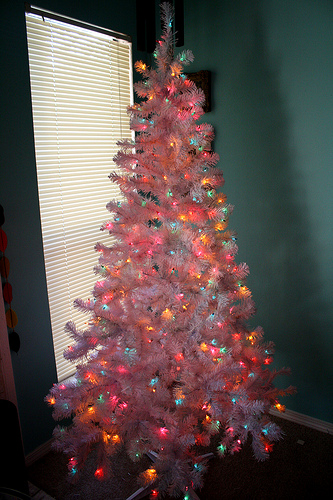 Oh, Christmas Tree!
Since my living room walls are 50's turquoise blue I decided the traditional Christmas look wouldn't mesh well with this apartment. Instead, in the spirit of the 50s, I'm going for a Vintage Christmas vibe, so I bought a white tree.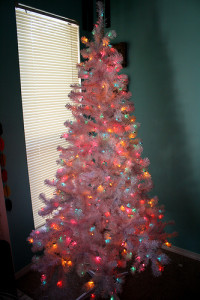 I seriously considered getting an aluminum tree and a color wheel but I'm trying to save money and this white tree was 35 bucks. Yay for big discounts at Hobby Lobby for ornaments.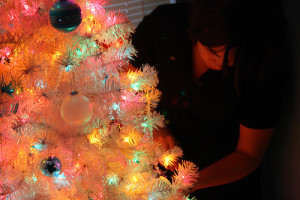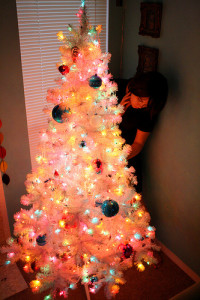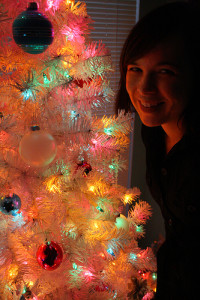 I'm not finished yet. I still have a few more details to take care of. I'm going to have to take more pictures, maybe during the day time so you can see all the extra shiny bits and pieces.