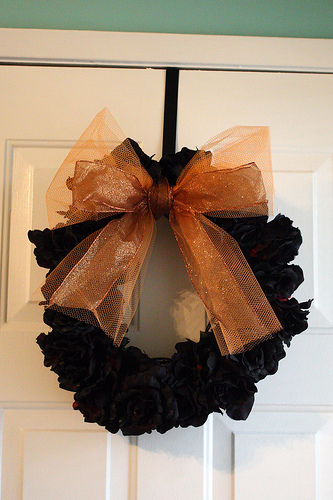 Craft: Halloween Wreath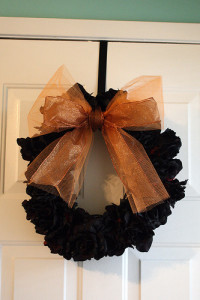 This is my rip off of a Martha Stewart idea. Turned out pretty nice, if I do say so myself…
Supplies: Two bunches of fake red rose flowers, wooden wreath base, black spray paint, ribbon
Cost: $10 for flowers, $4 for paint, $2 for wreath, $4 for the ribbon and tulle.
Time: About 2 hours.
Difficulty: Easy
Casualties: Black paint under my fingernails that won't come off!
First, cut the roses off the stems with about three inches of stem left intact.
The stems help to attach the flowers to the wreath. You stick them in between the wooden branches.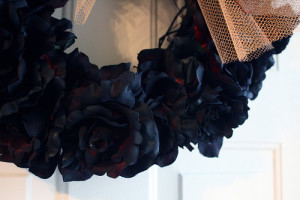 Next spray paint the flowers. I wanted to cover as much red as I could so I pulled the petals apart with my fingers but I paid the price with black hands after wards.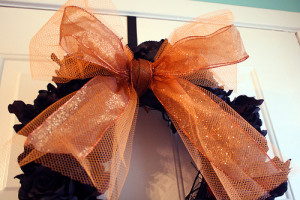 After the flowers have dried you can tie your ribbon on. Martha used black satin. I decided to go with orange sparkly ribbon over orange tulle to make it look a little less gothic and more festive.
Yay! Halloween!