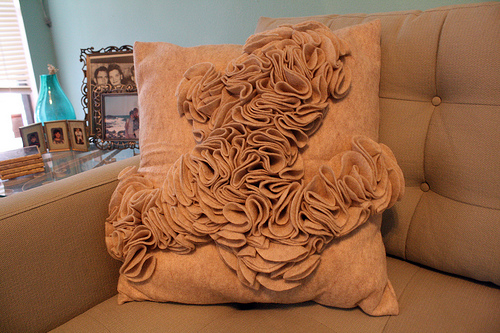 Craft: Amoeba Pillow Case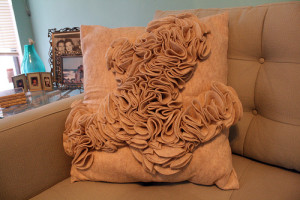 I got all excited when I saw this pillow made from felt and wanted to make a version for my couch.
Supplies: About a yard and a half of felt fabric, pillow (I used an 18x18in), thread, sewing machine
Cost: ~$8 for my fleece, already had thread, $16 for the pillow.
Time: About 4 hours.
Difficulty: Moderate

Casualties: None
I made the pillow case like this other pillow.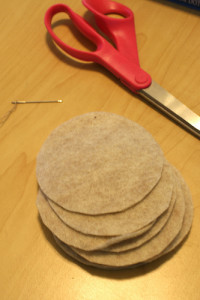 Next I used all the remaining fabric to make these circles that create that cool effect. I used a cup to make a circle template. I don't know how many I cut, I just kept cutting until there was no felt left over. This took about an hour all together.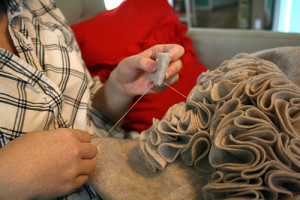 To make the cool little rosettes fold a circle in half and then fold it in half again. Thread through the pillow case, then through the bottom point of your folded circle then back again. Make sure your stitches are tight so the circles stay put.
Now repeat a bazillian times.

I went a little wild and ended up with this odd amoeba shaped blob but I think it looks pretty cool.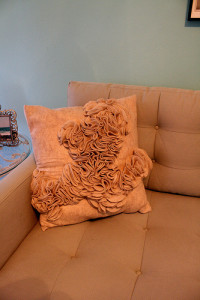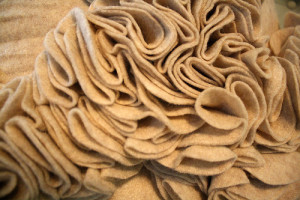 The felt isn't especially soft but you probably wouldn't want to lay your head down on that blob anyway.