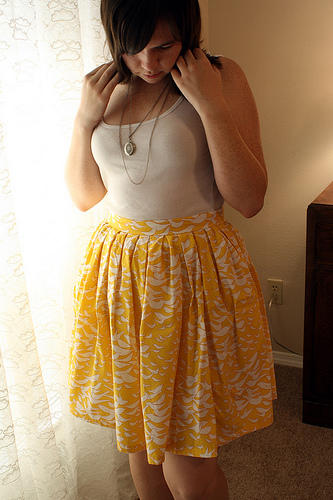 Yellow Skirt
Several weeks ago I bough some fabric from this shop on etsy. So cute with little pink birds on yellow! I used pieces from a pattern I already had but mixed it up a little bit and added pockets. Also, it should be noted that prior to just a few days ago I've never been able to properly do gathers (I'll explain more on that in another post) so I made the skirt with pleats instead.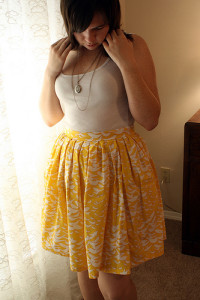 Another mishap – this fabric was only 45′ wide and the pattern I was using required 60′ wide! So I had to make some adjustments here and there. Oh, well. Still turned out nice.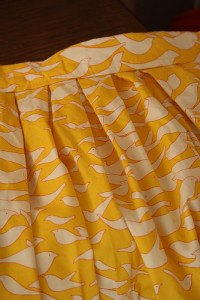 Cost: Only about $14 for the fabric and $1.50 for the zipper. I already had thread.