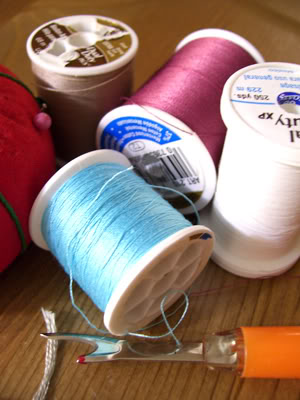 Cutting and ironing and stitching, oh my!
Two finished projects. Very productive of me I must say.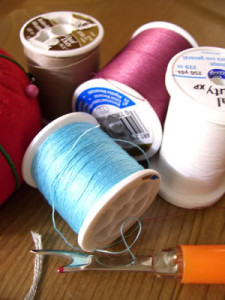 After the mishap of making that shirt too big and with fabric that I didn't really like I bought new fabric and made it again, only first too small. Alas, I re-did it again and now it fits. I ditched those things on the shoulders, mostly because I was lazy.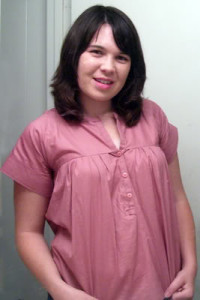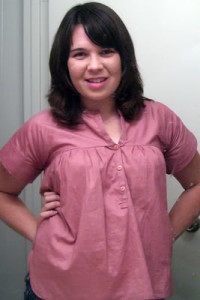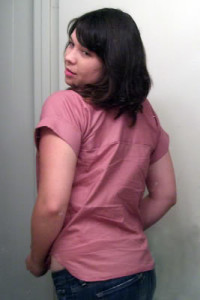 So this article from Craft Magazine reminded me of my idea to make a wrap skirt but never had the right fabric for it.
And excited by the discovery of that craft shop I heard about the other day I went there this afternoon and bought some nifty fabric for this skirt.
You can print out the pattern online but I was like screw it, I don't have enough ink for that, and instead just drew it free hand.
I also forgot to add pockets and was too lazy to do that either. And instead of using ribbon I went ahead and sewed up a band of the same fabric.
The reversible side is a nice soft denim, works with anything.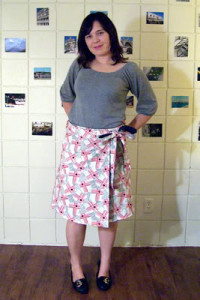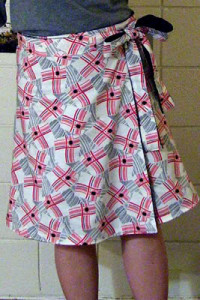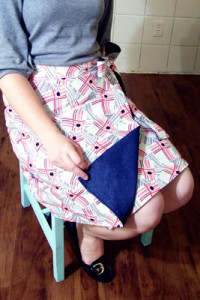 I also rented Sweeney Todd.
I saw it in the theater but the recent commercials made me want to watch it again. It's classic Tim Burton mixed with an awesome story line, great performances (both acting and singing). I really loved Helena Bonham Carter's character. I admit when I was in high school I wanted to be Marla Singer.