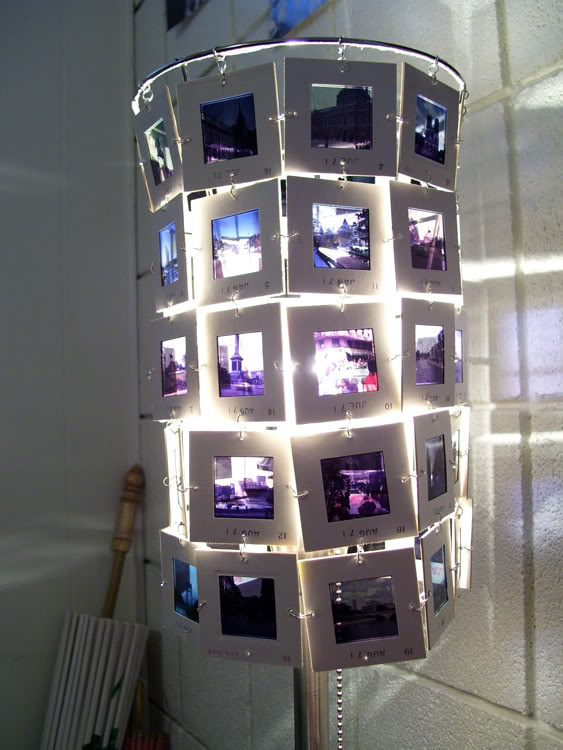 Photo Slide Lampshade
So I saw this idea online a long long time ago but didn't have the supplies to do it. Well now I finally made it.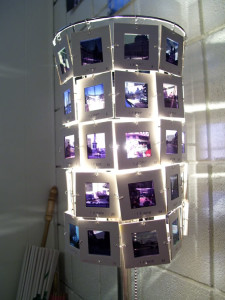 It's a lampshade made from old photo slides, in this case my mom's photos from her escapades in Europe in 1970. Those slides were packed away in little boxes. It's nice to see them displayed. You can see photos of London and monuments in Rome, snow covered peaks in Switzerland and little streets in unknown villages. They remind me of the stories my mom used to tell me about her backpacking adventures.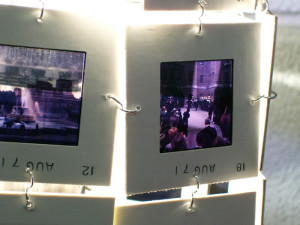 Basically I ripped off the shade on my lamp to just the round metal ring. Then I took the slides and carefully poked holes on each side with a thumb tack, worked pretty well but it took quite a while to build up a batch of slides. I didn't have big enough jump rings so I used two smaller rings to connect them together. I think there are around 40 slides.
You really need to use a low watt light bulb for safety's sake. I don't use this lamp too often but it's a pretty accent light.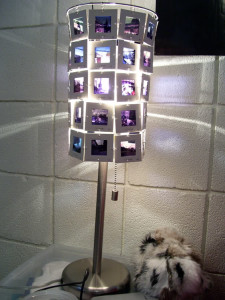 The only thing I wish was that the big ring was a large enough to fit in one more column of slides so it wouldn't sort of pinch in a little at the top. I'm not sure if you can tell from the photos what I mean.