You all are about to witness my foray into pattern making. After a lot of trial and error and learning Adobe Illustrator on the fly I present you with this – my first (albeit simple) shirt pattern from scratch. It is basically a t-shirt (that's the simple part) made, in this case, with brown striped 50/50 poly/cotton jersey with a v-neck of brown rib and "double" sleeves. The bottom layer is a normal cap sleeve and the top is a gathered decorative part with a perpendicular stripe. Now everyone say "oooh" and "ahhhh."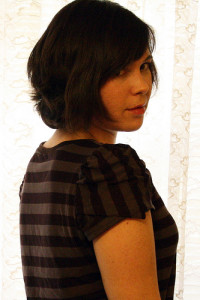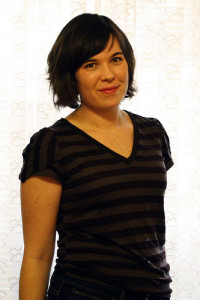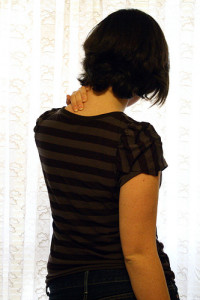 I know not everyone reading this is a sewer BUT if you are and you've got some scrap fabric lying around please try out my pattern. I made it in 5 sizes from 33″ bust to 41″. Measure your favorite t-shirts to find a good size, knit fitting is a little different than woven fabric. If these are too small or too big you can use the slash and spread method on make them your size.
This blog is my guinea pig I suppose. There is definitely a big learning curve with making a pattern and I can use all the help I can get. I'm looking for tips, criticism, advice with wording. If something is confusing let me know. If my measurements are totally wrong please let me know. I've gone over these documents a dozen times and all this stuff just bleeds together in my mind. I bet there are a zillion typos, too… Illustrator doesn't have spell check, ugh!
So, even if you'd like to just look at it you can download the pattern pieces and also the instructions. One important note: when you print the pieces make sure your printer page scaling is not making the pieces smaller to fit in the printable area. It is intended for lines to stretch off the printable area and the dotted lines are used to match up the pieces. Then you tape all the pieces together and then cut out your size.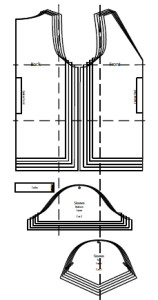 Once you cut out the pieces and your fabric it is pretty simple. I used a serger but you could also use a zigzag stitch on your sewing machine.
Stitch the shoulders together. Then gather the top layer sleeve piece between the little dots. Layer that over the bottom layer sleeve piece and pin in place.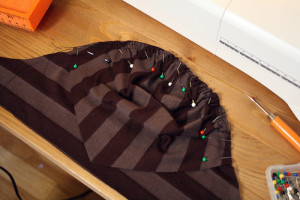 Stitch the sleeve layers to the sleeve space in the bodice.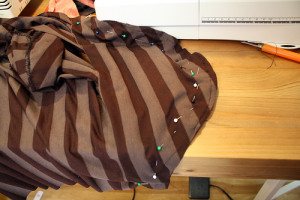 Sew up the whole sides of the shirt.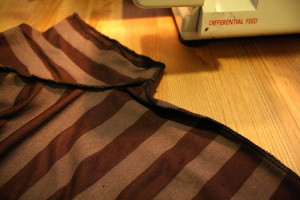 Hem the shoulders.
Hem the bottom.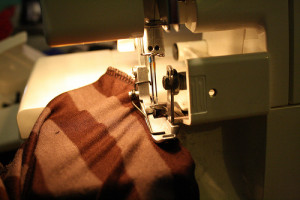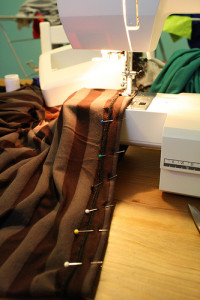 Fold the collar piece and pin in place. Rib fabric is extra stretchy so you'll stretch it a bit to fit in the neck opening. Just make sure it is evenly spaced or else it could bunch up in little places.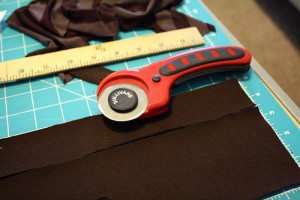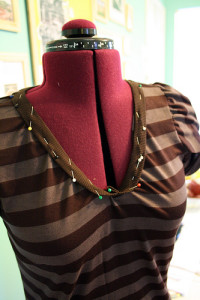 And voila! I purposely didn't finish the raw edge of the gathered sleeve area because I like the look. Knits don't unravel like wovens so you don't really have to worry about that. You could always serge the edge or fold and hem it under.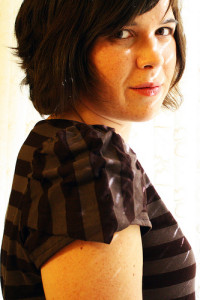 Phew, that took forever! The whole process, not just the sewing, of course. And I've already got more planned in my head and on paper. Happy sewing!